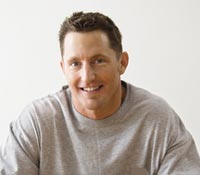 If you use your rowing machine daily or like to do long distance workouts, you may find that a cushioned seat will make exercising much more enjoyable.
There are several varieties of seat cushions available, but it's best to get a rowing machine cushion designed specifically for indoor rowers. Check them out carefully, as they all pretty much look identical to each other.
For example, Concept2 makes their own rowing machine seat pad, but the reviews are awful. Many users say that the pad offers no cushioning whatsoever – the specific reason that they purchased the accessory in the first place.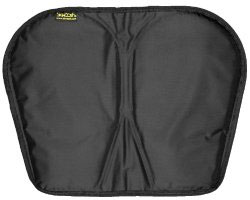 Skwoosh makes a whole line of seat cushions, and the ones for paddlers are especially popular.
Their classic paddling cushion is made with their patented TekPad® pressure relieving fluidized gel. (They also have a lower-priced version specifically for scullers and outriggers that fits the Concept2, but it offers 1/3 of the cushioning.)
If you are one of those people who have ever experienced numbness in your butt or legs after a long time of sitting, this cushion can help. It cradles your sitz bones and provides comfort and cushioning where it is needed most.
I mean, we want to feel better after exercising rather than worse, right? People who started rowing to fix and prevent back pain know what Im talking about. Recumbent bike rowers provide an even higher level of comfort because they have a supportive back.
It also has a no-skid bottom, so it stays in place throughout your entire workout. You definitely don't want to fiddle with a moving seat while you are rowing. Focus on your rowing technique instead.
And guess what? If you want to take this gel seat out for a sea kayak ride or lake paddle, no problem. It doesn't weigh much, and it folds compact (13″ x 8″). Therefore, you can easily carry the seat in a backpack or bag. You can also use the Skwoosh outdoors in wet environments, which is a nice feature.

Skwoosh also makes the AIR-FLO3D. This rowing machine cushion also uses the patented TekPad lightweight pressure relieving gel. In addition, it incorporates an exclusive three dimensional fabric that breathes.
This seat cushion helps people stay cooler during their rowing workouts, and they provide extra cushioning. In addition, you can also use these accessories while you sit at your desk, drive in the car and more.
This video explains more about how the Swoosh cushions work:
Get the Rowing Machine Seat Cushion
On the other hand, you may find that you don't need a rowing machine cushion at all. For example, you may use your machine for short distances a few times a week. Therefore, you may find that the rower seat is comfortable enough without extra cushioning.
If you're new to rowing, try out your machine for a month or two. Then, decide if you want to buy a bunch of extra accessories. You may not need them after all.
However, if you know that you want that seat cushion, Skwoosh consistently gets the highest ratings across the board.
See also: simple, quick and inexpensive tips for how to clean rowers. And most importantly, keep it running quietly so you can watch TV in peace. =)